External Clinical Trials to get Involved in
Here will be listed ongoing external Clinical Trials whose leads have asked ARNI to highlight their work in order that members of the public can apply in order to be involved with research: to receive the intervention(s) and accompanying therapy if appropriate.
Many clinicians running trials have considerable problems getting enough former patients to come along and take part in their trials – and the paradox is that many former patients don't know how to get involved in trials but would if they could, as there is often a benefit to them. So we hope here in this section to be a conduit for both clinicians and survivors – please check back because new evaluations and trials are loaded up when requests come in.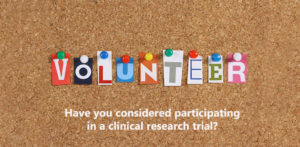 KINGSTON & ST GEORGE'S, UNIVERSITY OF LONDON

Managing your arm after stroke (MyARM)
We want to find out about the experiences of people whose arm and hand have been severely affected by a stroke.
We also want to find out about the experiences of family members and friends.

You can
• Give an interview
Or
• Come to a focus group
Or
• Complete a survey questionnaire
Flyer