The Challenge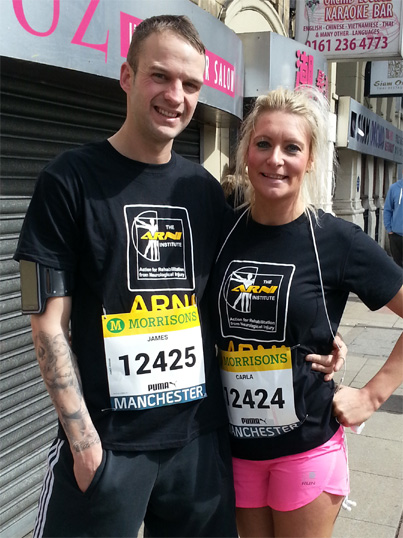 The Morrisons Great Manchester Run, established in 2003, is an annual 10 kilometre run through the streets in Manchester city centre and is the largest of its type in Europe. Usually held in mid-May, it is among the largest and most prestigious mass participation runs in the United Kingdom. It is part of the Great Run series of road races in the UK and on 2015 is sponsored by Morrisons. It was formerly sponsored by Bupa.
Carla's Story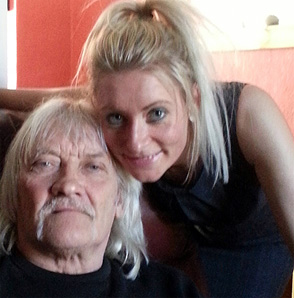 In July 2013, my dad suffered a stroke and was taken to hospital and was told that he had already suffered a minor stroke on the left hand side of his brain that he didn't know about; this was on the opposite side of the brain.
When my dad was in hospital, he couldn't read or write or even remember where he lived. And worse of all he would forget who I was. This was a real shock to our family and we didn't know what the outcome would be with dad.
Miraculously after ten days of spending his time on the stroke ward at Royal Blackburn Hospital, dad was discharged and back home with the family. Recovering extremely well and he impressed everyone with his speedy recovery.
Things were tough for all of us within the first couple of months, still trying to come to terms with what had happened and trying to get over the initial shock. Most of all trying to understand dad and what his needs were!
Dads reading and writing came back very quickly, and was on the road to a full recovery with the help of the local stroke support workers, who helped him day in day out to regain his confidence and build up his strength. My dad is now partially blind in one eye.
From my dad's point of view he has this message:'' It will never go away. Regardless of what you see, I've had a stroke. Physically I look ok, but there is way more going on than that''.
He has been very lucky. He says because he looks the same (as none of his limbs were affected) and speaks the same, people think he's fine, but he's not.
He has good days and there are bad days. Being partially blind has taken its toll, and he still forgets things on a daily bases, and tells me he often forgets where he lives at times. We as a family deal with this in our own way, as he's our dad!
It's mine and James's pleasure to run the 10k Great Manchester Run in aid of The Arni Institute. Its people and charities like this that makes it all worth the while and an honour and a pleasure.
Messages of Support
NEWSFLASH!! CARLA FINISHED THE RUN IN 51.29 MINS AND JAMES IN 47 MINS!