The ARNI Institute is a UK Registered Charity: No. 1116130.
Currently in our 20th year of voluntary work, we are committed to teaching stroke and other acquired injury survivors to gain better action control. Our Approach to stroke rehabilitation is dynamic, innovative and linked directly to the very latest neurorehabilitation evidence base.
We have over 100 highly qualified independent therapists and trainers around the UK, trained via our Functional Rehabilitation & Exercise Training after Stroke Qualification. Call now to find your therapist or trainer.
ARNI supports the work of the hospital therapists by supporting YOU when your care pathway ends.
NEW! GET YOUR DIY STROKE RECOVERY EXERCISES ON DVD OR ONLINE STREAMING!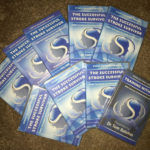 New! For the first time in 20 years, the best ARNI stroke survivor techniques and strategies have all been filmed and are now for purchase on DVD or online streaming to your IPad, laptop, tablet or IPhone. The 7 DVD set or ONLINE ANYTIME VIEWING is a vital gift to yourself if you are a stroke survivor or if you know someone who is a stroke survivor. Click on the DVDs!
GET YOUR COPY OF THE ESSENTIAL DIY STROKE REHABILITATION EXERCISES MANUAL!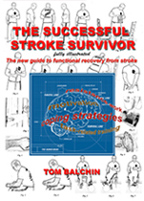 Part book, part manual for stroke survivors who have finished therapy and need to know what to do next. This is an ideal gift to yourself or others. 685 illustrations of essential strategies linked to the evidence show how to rehabilitate without cost. Click on the book cover! You can also get this manual in 5 smaller volumes on Amazon Kindle.
ARNI STROKE REHAB BLOG

May 27, 2020

'HAD A STROKE? NOW WHAT? FROM HOSPITAL TO REHABILITATION AND BEYOND'. With a revealing Foreword by broadcaster Andrew Marr, himself a...

read More