The Challenge
Prudential RideLondon: an annual two-day festival of cycling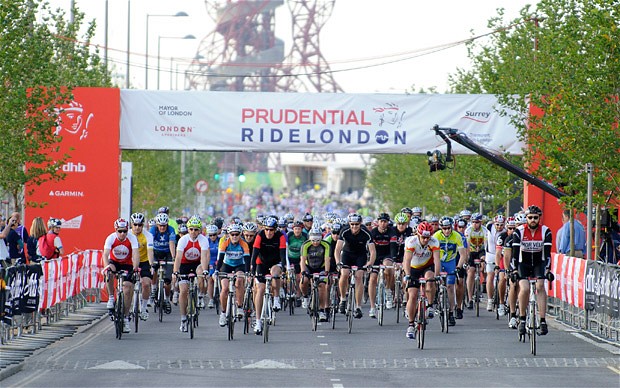 Developed by the Mayor of London and his agencies, Prudential RideLondon is a world-class festival of cycling. The third edition will take place over the weekend of Saturday 1 August and Sunday 2 August 2015. Taking a cue from the London Marathon, amateur cyclists also participate in the Prudential RideLondon-Surrey 100 – a 100-mile challenge on the same closed roads as the professionals, with the added incentive of raising money for good causes. To capture it all, the best action is broadcast live on TV in the UK and internationally, to be seen by an audience of millions.
Daisy's Story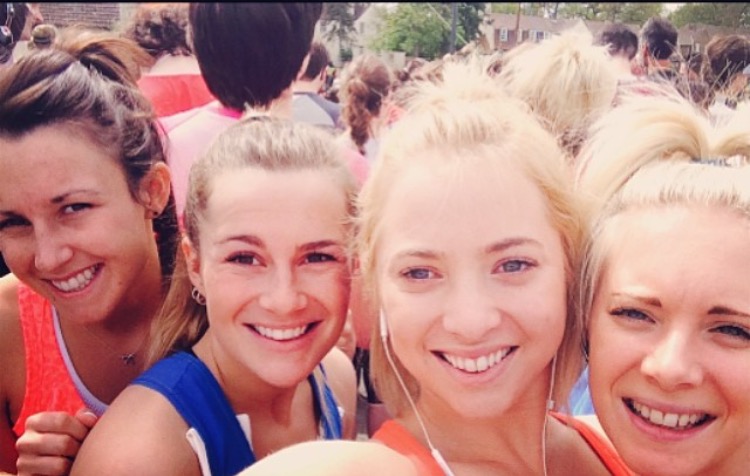 Over the last couple of years I have enjoyed keeping fit and taking part in fundraising events. Some of my previous events have been the Hever Castle Triathlon and the Virgin London Marathon and this year is THE YEAR OF THE BIKE. My training is well under way and I am enjoying it more than I could have hoped for. I enjoy the challenge and what better way to do it than for a great charity! Having been lucky enough to receive my place through the ballot entry I got to choose the charity I wanted fundraise for. I chose The Arni Institute for all the inspiring work they do to support stroke survivors.
Emma's Story
After buying a new road bike to complete the Virgin London Triathlon last August, I thought I should probably put my bike to good use and start cycling some more. I applied for a place in the London 100, not really knowing what I was letting myself in for! Not being that much of a keen cyclist, I can't help but be daunted by the massive challenge, but I'm sure I'll sense the achievement once I've finished and have a glass of Prosecco in my hand! Daisy and I are raising money for the Arni institute, which is a fantastic cause; please do donate, and we'll see you at the finish line!!
Messages of Support
Go for it Daisy!! With warm wishes from Michael F
£100

PAID

It's going to be an amazing race – and tough as well – train well for this Daisy! From Suzy
£10

PAID

Awesome stuff Daisy- doing the race for stroke rehab is typical of you – well done!! From Matty
£50

PAID

Go for it Daisy!!! Have great fun and bike a fast time 😉 From Nick F
£25

PAID

You're amazing Daisy… I want to see under 4 hours!! From Claire T
£25

PAID

Do it Daisy!! Have the greatest race… from Sophie S
£10

PAID

Have a superb day Daisy! Train hard for this one! 😉 From Chloe
£20

PAID

Very best of luck for your bike race Daisy!! Enjoy it – from Nigel S
£50

PAID

Good Luck Emma.. Fantastic thing to do. Much love Sandra & Amy xx
£15

PAID

Go for it Emma! Enjoy the day and get a QUICK time!

From Claire B.

£10

PAID

Hope your race is amazing – great charity to support too! All the best from Hazel J.
£10

PAID

Go Emma!! Awesome stuff. From Robert W.
£10

PAID

Have fun Emma – go as fast as you can! From Jennifer M.
£10

PAID

You're going to make it Daisy, even if you have to leave the bike and crawl the rest of the way!!! Great cause – well done you. From Alexander B.
£10

PAID

Awesome stuff Daisy – hope the ride goes just as planned – enjoy.. and well done for raising money like this!! From the London Needs Cooling Team.
£25

PAID

Anohter donation for you Daisy, as you're very specia to the company and the cause is excellent! From the London Needs Cooling Team.
£25

PAID

Go for it Marilla! You'll do the distance no problems – have fun and keep h)ydrated! From Caroline G
£25

PAID

Good luck with the ride and watch out for potholes on the descent from Leith Hill! I'm sure you'll enjoy it, as I did last year! From Bob G.
£10

PAID

Good luck Daisy!!! From Graham H.
£10

PAID

Good luck Marilla!!! From Graham H.
£10

PAID

Have an awesome race Marilla!! Super charity and super women on bikes! From Mary W.
£30

PAID

Go for it Marilla!! All the best, Viaceslav K.
£10

PAID

Hope the day goes brilliantly Daisy! From Radoslav G.
£10

PAID

Go Marilla!!!! From David T.
£20

PAID

Good Luck to both of you! You will do amazing! From Charlotte S.
£10

PAID

Hope your ride is amazing Marilla! From Radoslav G.
£10

PAID

Go Daisy and Emma! Have an incredible day!! From Michael P.
£10

PAID

Huge good luck to you both Marilla and Daisy!! From Darren W
£20

PAID

Tomorrow is race-time Marilla and Daisy – good luck to you both (and Emma!) From Will B.
£20

PAID

Hope you had an amazing race Daisy!! From Sinead R.
£10

PAID

Looking forward to finding out the times, Marilla and Daisy! From John T
£40

PAID

Well done Emma!!!!!! From Steph B.
£10

PAID

Best of luck to you all and well done raising money for such a great cause – from David M.
£20

PAID

Well done Daisy: we are all SO proud of you! From Alexander D.
£50

PAID

Great job the CSSS team! From Sam F.
£50

PAID

We are so very proud of you Emma! From Julia xxx
£100

PAID

Congratulations on a great ride Emma and Daisy! All the best from Samantha P.
£20

PAID

Well done Daisy!!! From your friend Danielle R
£10

PAID

Huge congratulations Marilla!! All the best from Susanna U.
£50

PAID

Well done Daisy! I knew you'd have no problems!! 😉 From Ellis L.
£20

PAID

Huge congratulations Marilla!!! From Viv J.
£25

PAID

Well done Marilla!! from Stuart M.
£50

PAID

Well done Daisy!! from Stuart M.
£50

PAID

CLICK HERE TO MAIL YOUR SUPPORT AND PROMISE
£
CLICK HERE TO MAIL YOUR SUPPORT AND PROMISE
£