Paul Explains the Bastion – Full Iron Distance Triathlon(3.8km swim, 180km bike with 3,000m of climbing,42km run)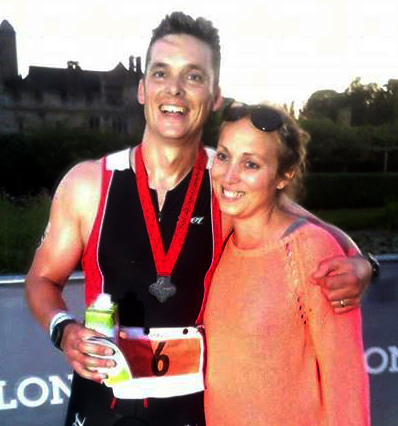 This is my biggest and most personal athletic challenge. I've been in training for two years to be at my optimal strength and fitness so I can meet every part of it with confidence that my body will do what's needed.
It hasn't always been this way though, and it's certainly not something I take for granted. To be honest, I'm just so thankful to be where I am today. I never thought that after suffering a severe brain trauma at thirteen and that left me paralyzed down my right side, that I would be fit and strong to this level. You would never notice any of these injuries if you met me, and that's a really good feeling.
Being treated the same as everyone else has been the single most important thing in the recovery of my brain injury and a back operation 25 years later. My family didn't believe in limitations, only expectations.
It was the same attitude that Tom displayed when we met through our interest of weight training. Be sheer coincidence he too had suffered a brain injury (a stroke at 19years of age) that left him paralyzed down his left side. We were both working hard to increase the strength in the weak sides of our bodies. There was an unsaid understanding of where we both were in life; how we got there wasn't important, our focus was on the future and moving forward.
Someone believing in you can make all the difference. Tom went on complete a master's degree and PhD and he now specialises in giving people the belief, skills and training that they need to move forward with their lives after suffering a stroke. He is the Director and inspiration behind ARNI (Action for Rehabilitation from Neurological Injury) a registered charity based in Lingfield Surrey. The NHS is only funded to treat Stroke Survivors so far, but with the support of Tom and his specialised team at ARNI people can achieve so much more. He and I are proof of this.
This is why the triathlon is personal to me. I was lucky to meet Tom at a time in my life where he helped me move forward in my recovery. I want to give something back. Sponsorship would enable more group sessions and support wider education to more Stroke Survivors. It would give them the opportunity to feel the sense of empowerment in their lives that I feel today.
Please sponsor me to support ARNI!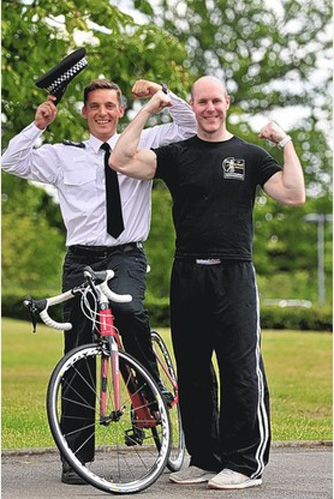 Messages of Support
NEWSFLASH!! Paul finished the Ironman with a time of 8hrs, 15 minutes, and with a smile on his face…
Come on daddy!!! You can make it!!! Love Roro:)
£15

PAID

I pledge £30. A great cause and I am extremely proud of you and I know that your mum would be proud to. Love you Mr B.
£30

PAID

Rather you than me. You have trained so hard so should be a piece of cake!
Good luck Paul. Love from Dave, Lindsey Matilda and Fleur xx
£20

PAID

Wow Big Bro. What a challenge you have ahead of you! You have worked so hard for this and we will all be so proud when you cross that finish line. Such respect for what you are doing. Good Luck! Roisin
£15

PAID

Wow. A true inspiration Paul. Support you all the way. Cara and Dan xx

£50

PAID

Go for it Paul! From Steve (ARNI Facebook Monitor) Funds already sent by paypal
£10

PAID

'An amazing challenge Paul – all power to you! And huge thank you for doing this for ARNI. Alison' (ARNI Instructor)
£15
Wishing you all the luck in the World Paul!! An amazing thing to do!! We are very proud to support you & such a worthy cause!!
Lots of love Linda & Steve xx
£20

PAID

Good luck Paul! From Sarah and Andy
£10
£20 has your name on it. Good luck mate. You look like a smiling Rambo in that pic!! PC Pearce.
£20

PAID

Glad to sponsor you for £50, your mum was a very special lady. Good luck Joan & Paul
£50
What an amazing thing you're doing! A fantastic cause and in memory of your Mum. What better? Best of luck and good wishes from us both, Ann and Sharpie
£20

PAID

Good luck! From Lessa
£10
Good luck Paul from Amy Ord
£10

PAID

Liz and Cliff Robinson say 'You can do it Paul!'
£10

PAID

Amelia Hughes and Family wish you best of luck
£5

PAID

Good luck Paul! from Jeannie and Co
£10
Well Done Paul and Good Luck from Nadine
£20

PAID

The Burstow Parish Councillors are donating
£65

PAID

Hi Paul – I saw the article in the local paper and remembered the event is this weekend. Good luck on the day, no worries for an athlete of your calibre. I'm sure you will have a good story when you finish! All the best, Noel
£30

PAID

Good Luck Paul! From Trevor, Natalie, Phoebe & Millie
£15
Relax and enjoy it From Nick and Charming
£20
Wishing my Lil Bro all the best, great cause.
£50
Good luck From The Jones
£5
I'm humbled to work with you, matey. You are one of the hardest working, genuinely caring and professional police officers I've known and it's a pleasure to be your skipper. You don't need luck on the day – you'll do it. Promise me you'll take it easy after 🙂
£30
Good luck Paul, Ken and Mary
£10

PAID

All the best Sue and Del
£20

PAID

Wishing you all the best in the challenge The Annettes
£10

PAID

Go Paul! From Tom, Dee, Emilia and Alex
£50

PAID

Good luck Paul! From Rebecca
£10

PAID

What an amazing guy you are Paul Baker is and such an inspiration to others. An honour to sponsor you – Jeanette Horend (Funds already sent by paypal)
£30

PAID

Well done!! From Christine Forbes
£20

PAID

Well done!! Fantastic Achievement! From Mark and Tam Weaver
£10

PAID

Amazing effort.. we are sending funds via CAF to ARNI for you… from Richard and Fatuma Jameson
£50

PAID

Paul's Dad says 'Well done my son!!'
£100

PAID

Sophie and Jay say 'amazing effort Paul!'
£20

PAID

Zoe says well done you!!
£5

PAID

Martha wants to sponsor and says a huge 'well done!'
£20

PAID

Shelly says 'superb challenge and superb person.'
£5

PAID

Well done Paul!! From Sheelagh Tannock
£10

PAID

Maria says 'Congrats on completing your Challenge!
£20

PAID

Angie says 'well done"
£5

PAID

Well done, from Carol at Lingfield and Dormansland Community Centre
£10

PAID

Well done!! From Julia Nevinson
£60

PAID

Huge well done!!! From Robert Archer
£100

PAID

Amazing achievement Paul, huge congratulations from us all D, D, P and H
£10

PAID

CLICK HERE TO MAIL YOUR SUPPORT AND PROMISE
£
CLICK HERE TO MAIL YOUR SUPPORT AND PROMISE
£