Are you looking for something to send a stroke survivor friend or to advise someone to get for you for Xmas? If so, these 2 low-cost gifts could be what you need. Both are available in limited supply for under £100!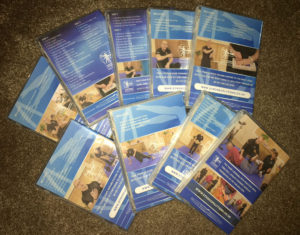 I. If you want to give someone the ultimate home DIY exercises to help them recover, try this.
A login/password for anytime online streaming access (straight to ipad, phone etc) to the full DVD series of the well-known 'Successful Stroke Survivor'!
This is a great gift. You can also send a gift of the actual DVD set for their DVD player too.
Exercises are for people of all levels – wheelchair-bound to those with 'fine-tuning' requirements. It's all there.
Click here for more and find a Xmas saving of £40 on combined cost of all the DVDs.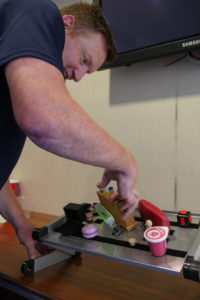 2. If you want to help your friend recover use of their hand after a stroke, this brand new item is hugely popular at the moment!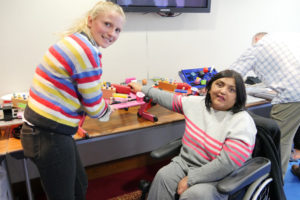 It's called the Stroke Task-Training Board and allows for standardised repetitive hand training. This can be used at any point to help retrain the upper limb – particularly the grasp and release.
Comes with 11 customised items that have been found by ARNI to work best for variety in terms of texture and shape.
Comes with a special 10 page colour Guide. Ultra-helpful for the stroke survivor!
Click here for more and find a Xmas saving of £10 on each Board.
Extra!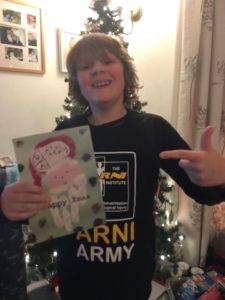 You might also want to buy some cards to support ARNI!
Get your set (or sets) of 10 ARNI Stroke Charity Christmas cards!
These are A5 and very thick card.
We hope you love the design done by a young stroke survivor with his affected hand!