Balance and gait are essential components of functional movement, yet balance and mobility problems are among the most frequent and disabling effects of stroke, with 7 in 8 strokes affecting those over 44 years of age.
Balance (both standing and walking) training is the only effective treatment for balance disorders, as recommended by the National Institute for Health and Care Excellence (NICE) UK.
The evidence shows that training balance and gait during stroke rehabilitation is crucial for improving a patient's mobility, reducing the risk of falls, enhancing their quality of life, promoting brain plasticity, and preventing secondary complications.
By incorporating these activities into a rehabilitation programme, stroke survivors can improve their overall recovery, regain their independence reducing feelings of depression, while increasing participating in daily and social activities, and improving their quality of life.
See https://arni.uk.com/how-to-regain-balance-after-stroke/ for more.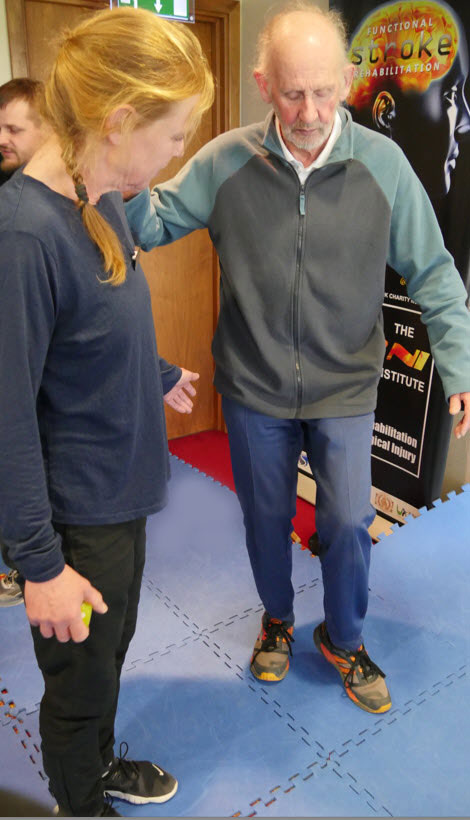 However, access to specialist balance rehabilitation services can be poor due to the lack of enough specialists and sufficient health resources. Current programmes can be sub-optimal in that they are not truly multisensory, do not include any cognitive component (which is a key factor in determining both static and dynamic balance), and do not address real life symptoms reported by patients as challenging.
Telerehabilitation i.e. the remote provision of rehabilitation by means of information and communication technologies (ICT) may address these needs.
ARNI offers low-cost tele-session support to those already receiving one to one physical rehab with instructors in the UK, as well as a popular specialist speech and language telerehabilitation service designed in collaboration with a UCL doctoral student, which helps people from all over the world.
The new (April 2023) stroke guidelines state (click link): 'People undergoing rehabilitation after stroke should be considered for remotely delivered rehabilitation to augment conventional face-to-face rehabilitation'
---
With this understanding on the importance of balance and gait training for rehabilitation in stroke survivors, a research team at UCL aims to improve accessibility, feasibility, and adherence of balance rehabilitation training.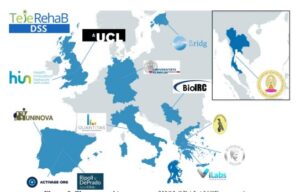 Research, led by Professor Doris-Eva Bamiou, together with the University of College London, and global partners, are conducting a large-scale global research project to improve balance and quality of life in stroke survivors.
Their ambition is to build upon the successfully completed HOLOBALANCE project (https://holobalance.eu/ ) to optimise the rehabilitation protocol to provide a comprehensive, individualised tele-rehabilitation balance physiotherapy programme that includes multisensory balance and gait exercises, physical activity and cognitive training and exergames to improve balance function in older adults with stroke.
---
If you are a between 50-80 years of age, have suffered a stroke and are interested in contributing to improving balance, walking, mobility and quality of life for stroke survivors, please see the information below:
---
Join in to current UCL Research to Improve Rehabilitation of Stroke Survivors: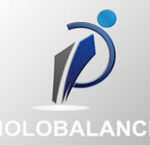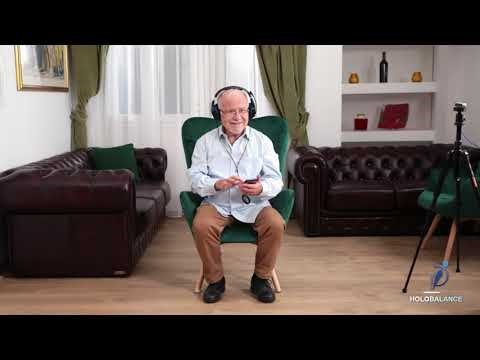 The UCL team would like to invite you to take part in a patient public involvement and engagement focus group. They would like to gather feedback from stroke survivors on the new HOLOBalance system and understand how to improve the system to address stroke survivor needs. This will provide you with an opportunity to express your views and opinions on the usability and functionality of the system.
You are between 50-80 years of age.
You have received a diagnosis of stroke.
You can independently walk, with or without, a walking stick for a minimum of 500-meters.
No significant visual impairment.
Willing to provide feedback on the usability, functionality, and acceptability of the HOLOBalance system, including appearance, proposed training and testing regime.
What will be required of you?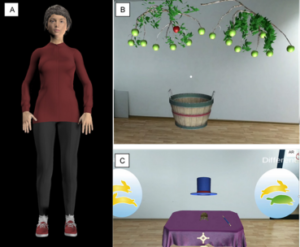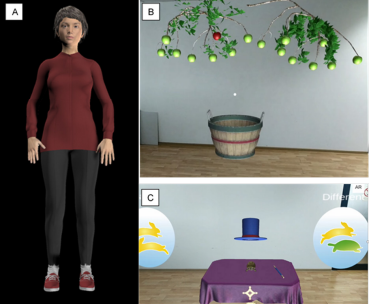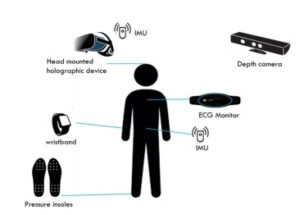 During the focus group, the team will have you watch a video which explains the HOLOBalance system. The team will then conduct semi-structured interviews related to the system usability and experience. They may also ask you additional questions as a group, to gather further feedback on the system.
Your participation is entirely voluntary, and all data collected during the focus group will be kept strictly confidential and anonymous.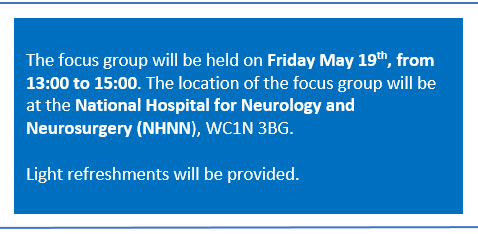 If you are interested in participating, please reply to this email by Monday, May 15th to confirm your attendance. They will then provide you with additional details and information closer to the date of the focus group.
Please feel free to contact us now at: b.nairn@ucl.ac.uk
Thank you very much for your consideration, and we hope to hear from you soon.
Brooke Nairn, Research Assistant, UCL Institute of Neurology & The Ear Institute.

Ref: Van Duijnhoven HJ, Heeren A, Peters MA, Veerbeek JM, Kwakkel G, Geurts AC, Weerdesteyn V. Effects of Exercise Therapy on Balance Capacity in Chronic Stroke: Systematic Review and Meta-Analysis. Stroke. 2016 Oct;47(10):2603-10