'I'm pretty elderly now. If I have a stroke, I'm sure I won't recover function'.
Good news though. This isn't automatically so. The evidence reveals that overall, age is NOT considered to be a strong predictor of a better or worse functional recovery after stroke.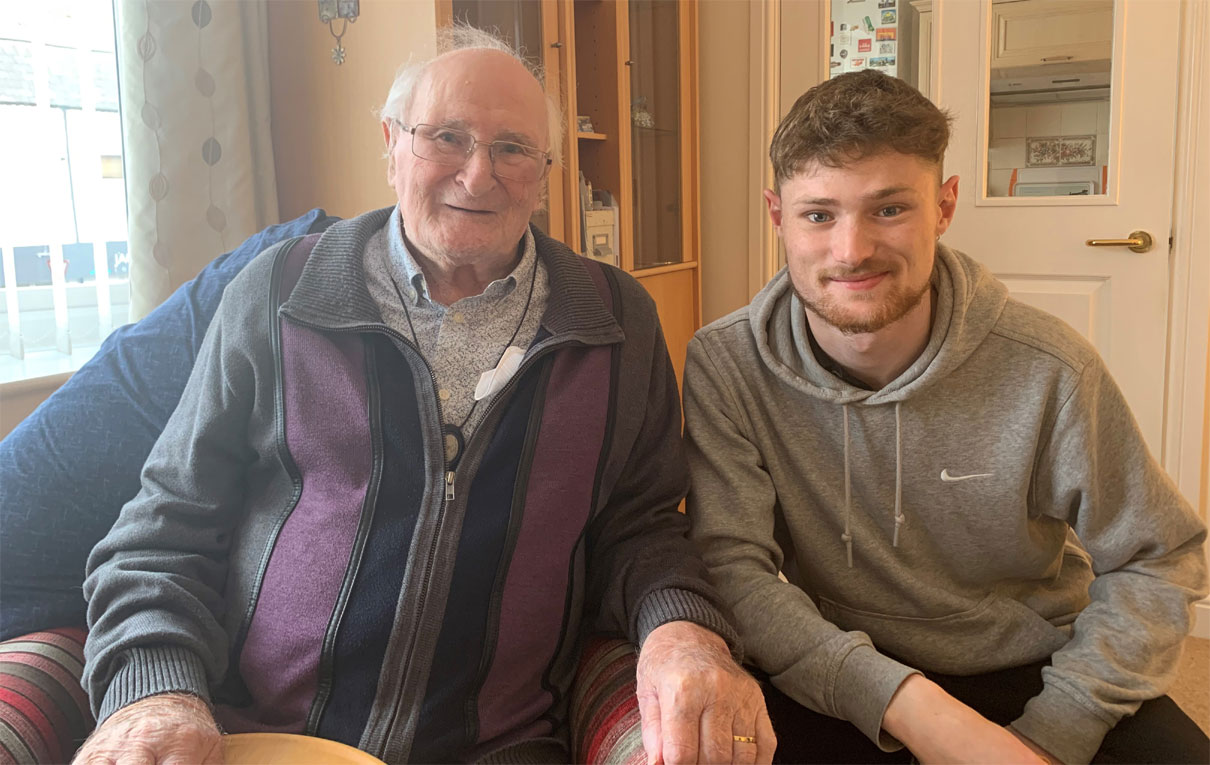 And elderly patients with stroke are still absolutely considered candidates for rehabilitation regardless of stroke severity, and each case needs to be considered on the basis of individual characteristics and potential. Factors such as fitness, cognitive functioning, family/community support and comorbidities (other health problems you may have had pre-stroke and may still have) are considered important in these cases.
Here is a wonderful photo of two people who are currently being retrained by ARNI Rehabilitation instructors: Harry Baker and his Grandfather! Harry, when he came to see us was just 15. His Grandfather is 95!
You probably know that stroke is most likely to occur after 55 years of age, with 38% of strokes occurring between 40-69 years and 59% of strokes occurring in people aged over 69 years. You're most probably also aware that advancing age is considered a risk factor for stroke, with the incidence of stroke approximately doubling each year above 60 years of age. The average age of stroke is 72 years for men and 78 years for woman in the UK.
Although many people choose to ignore it, it's very important for an older person to identify (or this being done for them by their GP) the things which increase their risk of having a stroke so that they can modify the way they live to reduce the risks.
The aging process is known to cause specific cardiovascular changes that impair heart and blood vessel function. These changes lead not only to reduced physical and mental ability, but aging is also a risk factor for cardiovascular disease (CVD). CVD is a classification term for diseases that involve the heart or blood vessels. For example: heart attack, stroke, heart failure, angina, hypertensive heart disease, rheumatic heart disease, cardiomyopathy, abnormal heart rhythms, congenital heart disease, valvular heart disease, carditis, aortic aneurysm, peripheral artery disease, thromboembolic disease and venous thrombosis.
A few lifestyle changes could reduce your risk.
Stopping smoking, reducing your alcohol intake, maintaining a healthy weight, eating healthier (high fibre, less fatty/surgery) foods and taking regular exercise can make a massive difference.
Existing medical conditions, like high blood pressure, high cholesterol, heart disease, diabetes, irregular heartbeat (atrial fibrillation), and having a transient ischaemic attack (TIA) can increase your risk of suffering a stroke. If you've not yet done so, you should probably ensure to consult your GP or a healthcare expert to summarise your risk factors for stroke as well as conduct a medication review for you.
Recovery after stroke
As noted above, older people are more likely to have pre-existing health conditions which can affect their ability to adjust to change and/or be the cause of functional limitations which in turn make ADLs more difficult to.
However, the brain has a life-long capacity to learn and adapt. Through processes called neuroplasticity and neurogenesis, the brain remodels itself in response to learning and experience. This allows the brain to change it's structure and organisation; strengthening, adding or removing neural connections or creating new cells (neurons).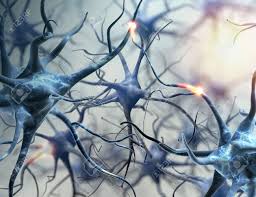 Neuroplasticity does decline as we age, but it doesn't stop. It's never to late to learn a new skill and many people use retirement as an opportunity to learn something new. This is only possible due the still present 'plasticity'.
Does that mean that elderly stroke survivors can regain function after a stroke? Yes, and they do!
There is hope for recovery, even for elderly and previously ill stroke survivors. Specialist post-stroke care and early rehabilitation are key to gaining the best outcomes. Most improvements occur in the first 3 months after a stroke, after which they do slow down, but the brain will keep creating new neural pathways after this time: well after 6 months and in numerous cases, after many years. See how this is done in Had a Stroke? Now What? So it's very important to begin and to continue with a tailored rehabilitation programme once no community (state given) help is available.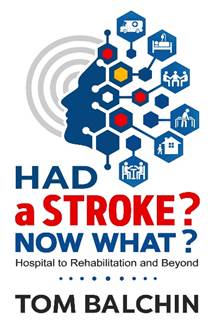 In order to bring about functional change, neural pathways for desired activities need to strengthened. At a very basic level, this can be optimally achieved through repetitions (facilitated by 'smart' use of use of some augmentations and principles which one can 'add' to movements to optimise their performance over time, always trying to work 'on the edge of your current ability. How do do this is explained in my 'stroke rehab possibilities wheel diagram' in Had a Stroke? Now What?. The more repetitions you can achieve in a shorter time, the better the brain can re-structure. The skill you are trying to 're-learn' should be something that is relevant and meaning for you.
You're more likely to succeed if you deem the task or tasks important and worth-while. For this reason, I'll show you how you can set mini-plans (or goals) and identify what you want to achieve, so that you can prioritise your time. This is particularly important if you suffer from fatigue and low energy levels. Goal-setting (although to many people it sounds like a very woolly term) will help you to stay motivated and on-task if you match it with record-keeping. Actually, record keeping is the valuable one. Goals can quite vague but recording what you achieve each time you retrain is the massive biggie. So few people really do it, and it's a shame. They really should – success lies in knowledge – knowledge is power!
So, young or old – let's go! There's ALWAYS a way. If you can't locate what that way is at the moment, ask us and we'll give you some pointers ok?
To get involved with rehab talk with other stroke survivors, please visit ARNI Facebook