Kieron, a former Commando based in Poole, is climbing 4 Peaks around the UK, leading a group of stroke survivors, spporters and helpers across them all, in order to raise funds for our Stroke Charity.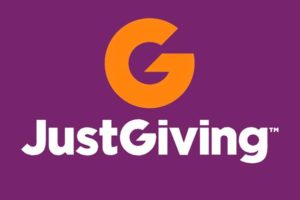 THE ARNI CHARITY PUTS A GENERAL CALL OUT TO KIND PEOPLE WHO WANT TO HELP, JUST ONCE PER YEAR, AND THIS TIME, THIS IS IT!
His goal is to raise £8,000 for ARNI and he needs YOUR help… (click JustGiving logo OR/AND read on)
These are funds that we very much need in order that we can continue to carry on real-life rehabilitation across the U.K. Because the Charity has no employees, all kind donations go 100% to helping stroke survivors rehabilitate.
Kieron says: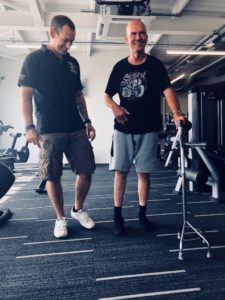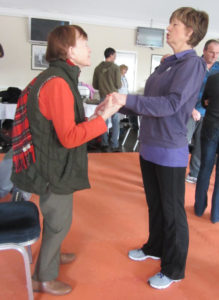 Like so many people, I didn't really know much about strokes. I didn't understand what they were and what effects they have. I thought it was something that only affects the old and unhealthy. I was very very wrong. Strokes can happen to anybody, any age, any fitness, any race. It does not distinguish between how much money you have, how good of a person you are or what your religion is. When it strikes, it strikes without warning, without prejudice and without mercy.
Since helping at ARNI I have seen that when a stroke happens right from its first attack the odds are stacked against you, even by a small miracle you survive, life as you know it will be permanently changed, learning how to speak, sit, walk and understand. I wanted to try and do what I could to balance the odds for people around me.
This lead me onto putting together a Fundraiser. We talked over some great ideas, and then my life as a former soldier came into the equation. Mountember was then born. The idea: take something simple, and make it hard. So, walking is simple for most people, how about people with stroke. NOT so simple. How about walking up a mountain? Impossible? Perhaps… could it be done?
With preparation, preparation and preparation, it can be,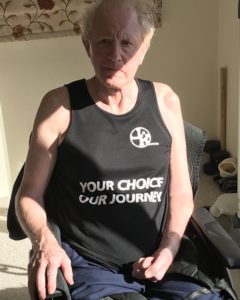 We will be walking up Pen–Y–Fan in Wales, Mt Snowdon in North Wales, Scafell Pike in The Lake District and Ben Nevis in Scotland. Each Sunday in September we will tackle one of these peaks, working our way up the country.
Stroke survivors will be accompanied by their coaches, trainers, helpers and friends and medics.
Training has been tough, outside hill training, using step machines inside and lots of other work.
We have spent weeks planning the routes, logistics, setting up the social media and just giving pages along with insurances, T-shirts, organising venues etc.
Our goal is to raise £8,000 for A.R.N.I and with that they will be able to train more physios and instructors to carry on real-life rehabilitation across the U.K.
Help us to help those that have beaten the odds, already – help them live and thrive rather than just survive.
PLEASE SPONSOR US!!!
Please help right now by going to THE JUST GIVING MOUNTEMBER PAGE!!
THANK YOU SO MUCH…