Do you have difficulty sleeping after stroke? If so, you're not alone.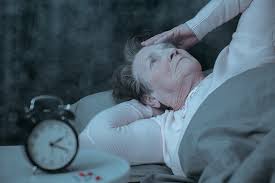 Sleep gives you the base you need to have the energy for all your daily activities such as working, home life, driving and communication. But is it something about the quality of sleep you get or the quantity that you get that helps? And how does this knowledge help stroke survivors?
Although you may have had problems sleeping pre-stroke, you may have extra difficulties post-stroke. You may have trouble falling asleep or staying asleep. You might wake up several times during the night or wake up early and can't go back to sleep. Or you may still feel tired after waking up and find it hard to nap during the day, even though you're tired. You may find it difficult to concentrate or feel irritable during the day. Some people develop sleep apnoea (a sleep disorder characterised by pauses in breathing or periods of shallow breathing during sleep), teeth grinding or restless leg syndrome.
It is known that lack of sleep can affect your concentration, mood, overall health and how alert you are.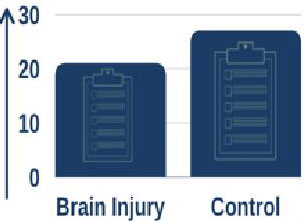 Researchers from the University of Oxford, led by Professor Heidi Johansen-Berg, together with the Oxford Centre for Enablement and the Oxfordshire Stroke Rehabilitation unit, have been investigating sleep in people with stroke and brain injury. Their study, funded by the Wellcome Trust, has just been published in the journal of Neurorehabilitation and Neural Repair.
They assessed 59 people with stroke and brain injury, who were staying in a hospital rehabilitation unit, as well as a control group of 55 people who had not had a brain injury and were at home. They report that people who had experienced brain injury rated their sleep quality as lower than the control group.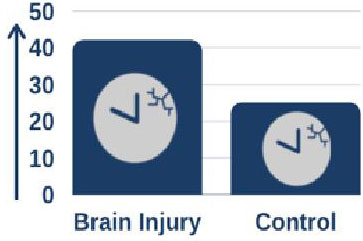 Furthermore, using sleep monitoring wrist watches they showed that, on average, people with brain injury had more disrupted sleep and spent more time awake overnight.
The researchers also wanted to know how sleep quality related to recovery.
They found that upon discharge from the rehabilitation unit, people with stroke and brain injury who had better sleep:
Scored higher on the tests of arm/hand function
Showed less overall movement impairment in their affected arm and legs
Were more mobile.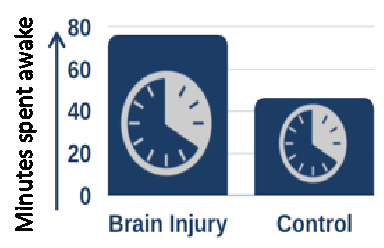 When looking at recovery of functional independence over the time spent in the rehabilitation unit, people with brain injury who had more consistent, less disrupted sleep recovered more quickly than those who had more disrupted sleep.
What does this mean?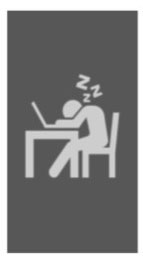 Dr Fleming reports: "As we anticipated, people in hospital following brain injury generally don't sleep as well as people who haven't had a brain injury and are at home. What is really interesting is that people who sleep better seem to recovery more quickly and have better outcomes from their rehabilitation."
If you have any questions about the results of this published study, please get in contact with Dr Melanie Fleming on melanie.fleming@ndcn.ox.ac.uk
What next?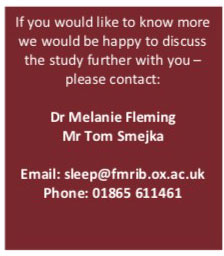 In the future the researchers are hoping to investigate ways of improving sleep quality for people in the hospital, and to see whether this can help boost recovery.
First though, they are investigating whether an online sleep improvement programme can help to improve sleep quality in stroke survivors who have already been discharged from hospital. If you have had a stroke and experience poor sleep, then you may be able to take part in this research. Would you like to take part?
ARNI INSTITUTE NOTES: DO PLEASE GET IN TOUCH WITH DR FLEMING AT THE UNIVERSITY OF OXFORD ASAP IF APPROPRIATE – WHO KNOWS WHAT COULD EMERGE IN TERMS OF OPTIMISING FUNCTIONAL RECOVERY AS RESULT OF IMPROVING SLEEP?