Neurofast: A study into the causes of fatigue experienced after stroke.
Please have a look at the flyer from the Institute of Neurology concerning this vital but under-researched area.
Please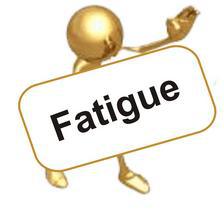 get in touch with Dr Anna Kuppuswamy (Research Fellow) if you have post-stroke fatigue and would like to get involved with Dr Kuppuswamy's investigation.
PLUS!
NEW ACCOMPANYING STUDY:
Identifying barriers to home-based, long-term follow-up fatigue assessment tests
THIS CAN BE COMPLETED BY ANY STROKE SURVIVOR, AT HOME, IN FIVE MINUTES, AND SUBMITTED BY EMAIL
PLEASE HELP UCL HELP OTHERS…