Bolt Burdon Kemp (BBK), a very highly-regarded Brain Injury Solicitors firm in London, have become Corporate Partners to the ARNI Charity for Stroke Survivors!
This is hugely exciting for us and we would like in particular to thank Hokman Wong, Senior Solicitor and specialist in cases where adults have suffered brain injuries for suggesting and working to fruition this incredible partnership and Partner and Head of the Adult Brain Injury team, Suzanne Trask, for agreeing in principle, then verifying and working closely with Hokman to bring about this Corporate Partnership.
It is necessary to define terminology. BBK want to support ARNI and the people that it serves, by bringing its resources, time and contacts to bear help the Charity. Those who the Charity and BBK support are most generally the same, creating a symbiotic relationship that works well for both parties. In this instance, helping both to raise issues and provide concrete help for survivors of brain injury. Whilst BBK may provide some financial support to ARNI, given the demand for ARNI's valuable service, any and all financial or other support you are able to donate to ARNI will be gratefully received!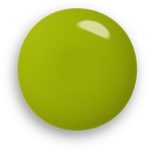 The first activity has been for Hokman Wong, who is particularly concerned with Rehabilitation Prescriptions (RP) for those with TBI to interview the ARNI Director about the state of play for stroke survivors in this area. Dr Balchin is a founder member of the ABI Alliance, created by Professor Mike Barnes, which campaigns to highlight the role of the RP and to ensure that post-discharge, the individual with ABI and/or their family/carers have a copy of it, an appointment with the GP to discuss its contents and a plan for accessing the neurorehabilitation services detailed in it.
In 2010, the Clinical Advisory Group recommended every patient admitted to a Major Trauma Centre should have their rehabilitation needs assessed and documented through a Rehabilitation Prescription (RP). Ten years later RP's are still not being consistently and effectively used to the detriment of patients and the people who support them.
Here I talk briefly to Tom Balchin, founder of Action for Rehabilitation from Neurological Injury (ARNI) about his experience with RP's and how it could benefit stroke survivors if used properly. Tom suffered a haemorrhagic stroke when he was 21. Through hard work and determination he overcame the effects of his stroke. For the last 20 years Tom has devoted his life to helping other stroke survivors make a functional recovery through a specialist rehabilitation and exercise programme he developed based on his own experience. The ARNI programme is backed by a number of clinical studies and Tom's methods are endorsed by senior doctors.
1) Question: What is a rehabilitation prescription?
Tom: The notion of an RP first came out of Trauma Services a decade ago. At this time there was a growing understanding as patients moved between stages of recovery in acute centres to rehabilitation in the community, there was often a steep fall-away of information available to professionals and patients. Such information is essential to guide a patient's rehabilitation to ensure the best outcome. The RP itself should identify the rehabilitation needs of a patient and how these needs will be met. It should be started within 3 days of admission to a Major Trauma Centre by a suitably qualified member of the rehabilitation team, usually a Band 7 physiotherapist. The RP ought to be regularly reviewed and updated by the multidisciplinary team (MDT).
2) Question: What information should a rehabilitation prescription contain?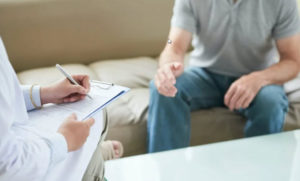 Tom: From a patient perspective the main aim of an RP is to document neurorehabilitation needs in order to plan treatment to meet those needs. Neurorehabilitation is multidisciplinary, with core specialties including occupational therapy, physiotherapy, speech and language therapy and neuropsychology. The RP should contain information on various aspects of recovery including: description of injuries/illness; psychosocial background; treatment to date; clinical restrictions; and individualised description of rehabilitation needs. There should be enough information for each specialist in the MDT to plan and deliver ongoing rehabilitation to maximise the potential for optimal outcomes.
3) Question: Who should be given a rehabilitation prescription?
Tom: A copy should be given to both the patient and/or family as well as their GP. However, as Professor Mike Barnes, ABI Alliance Chair, has stated 'the RP has no value if the individual with an acquired brain injury and their GP don't receive a copy. If the individual and the GP don't know what rehabilitation is required then no access to services can be planned or implemented'. There is a view, clinically and in the community, that use of RP's is sporadic.
4) Question: Turning to stroke, why are rehabilitation prescriptions important for survivors?
Tom: When the patient reaches the community, past the realms of NHS help, an RP that can be used to inform ongoing rehabilitation is ideal. Some patients, or most often their families and or carers, are very careful to keep as much information as they can. However, often patients seem to travel away from the clinical remit without copies of MDT discharge notes and no guidance about 'what to do' when they get back home. Particularly during this unprecedented period, when the disruption to health and care services caused by COVID-19 meant national stroke initiatives across the UK have been paused or slowed. It is not surprising that this is happening.
5) Question: Can you give an example of recent disruption to stroke services?
Tom: As far as recent patient-care is concerned, telehealth is being utilised like never before. A recent Stroke Association survey of almost 2000 survivors makes interesting reading. 44% had appointments related to their stroke online or over the phone during the pandemic. 28% had therapy (including physiotherapy, occupational therapy and speech language therapy) online or over the phone. Unfortunately, virtual methods of healthcare have not been an option for everyone and the number of stroke survivors who had therapy cancelled or postponed is double the number who received therapy online or over the phone pre-pandemic. This shows many have gone without their usual rehabilitation support. For patients who have gone without, or had very little therapy, and have the means to afford private support, an RP would be ideal to inform an independent therapist or trainer.
6) Question: What is your experience with rehabilitation prescriptions in stroke survivors?
Tom: They basically don't happen. Even now, senior clinical therapists around the country have only heard rumours about them being created and are not at all clear what form these would take. I talked to Professor of Healthcare Research at Nottingham University, Avril Drummond, about RPs for stroke survivors. Professor Drummond is aware of most nuances of the national situation and forthcoming initiatives in stroke. After a few weeks of asking colleagues about RPs for stroke survivors she 'drew a total blank'. Further questioning to some national Leads revealed they 'don't know'. If national Leads don't know, then we can be pretty sure that nothing is going to take place on this any time soon. This is a shame because it would be invaluable for a patient to know any therapist or trainer they choose to work with can gain access to a simple 'passport' containing up to date information on their rehabilitation needs. Ideally, an RP would be updated as a patient moves forward in their life after stroke. The RP would be accessible by other rehabilitation professionals. Assisting professionals is essential to getting the best outcome in the most efficient way.
7) Question: What is required to ensure rehabilitation prescriptions are used effectively?
Tom: The answer would have to be a comprehensive national rehabilitation strategy to roll-out RP's as a requirement to give to patients and professionals; to provide clear data to refer to as patients move away from acute services to community services and beyond.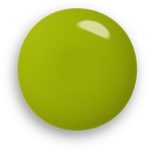 2. Hokman last year wrote a superb Review of 'Had a Stroke? Now What? Hospital to Rehabilitation and Beyond'. Thank you Hokman!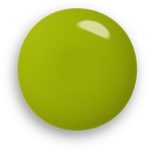 3. BBK and ARNI are now working on a 3-hour Zoom-based Stroke Rehabilitation Conference/Workshop in April 2021 for professionals and patients – and are working on the schedule at this moment. Exciting times: thank you for supporting ARNI by reading these posts and even forwarding them on to interested friends and colleagues! The more people we can reach the better.
If you feel you need advice, may have a Brain Injury claim or are enquiring on behalf of a loved one, please contact Hokman direct, free of charge and in confidence to discuss at hokmanwong@boltburdonkemp.co.uk. Please tell to him that you saw his name and email on the ARNI site.