Loss of arm function is a very common problem after stroke. Put bluntly, if you have a stroke, it causes lasting damage to the part of your brain that controls movement in your arm. Stroke survivors may experience multiple upper limb symptoms resulting in complications such as weakness, planning and co-ordination problems, changes in the muscles (spasticity & flaccidity), subluxation, contracture, pain, swelling and a host of other symptoms and combinations of symptoms. The resulting presentation can render the upper limb virtually 'non-functional'.
A well-known feature that can creep in is called 'learned non-use', where the stroke survivor quickly gets very good at doing most reaching, grasping and releasing tasks with their less-affected, functional arm… ultimately him or her to forego efforts to improve the more-affected arm. Which is not good at all. Stroke survivors really want to know therefore whether intensive rehabilitation really does improve their upper limb motor control processes and reduce their impairments. And if it does, how should they go about getting this/doing it?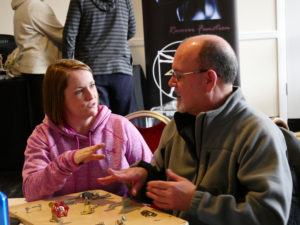 There is converging evidence that more therapy might result in better outcomes: current evidence suggests that intensive rehabilitation therapy helps people regain movement in their affected arm in the first few months after stroke. However, stroke survivors get to believe that little (if any) improvement can be made later on, which is sad, because we know this is not true.
Regaining lost movement may be possible many years after suffering a stroke, thanks to intensive rehabilitation therapy methods and inclusion of some principles, concepts and augments into rehab programmes, one of which is the use of robots. With the right therapy combinations, people can see improvements in movement, everyday function, and quality of life. Witness, for example, data which has emerged as a result of survivors attending the Queen Square (London) Upper Limb programme. See report in ACNR Journal. A majority improved in key clinical scores of motor impairment and arm function measured at admission and discharge and retain these improvements at 6-week and 6-month follow-up. Moreover, these are people improving months to years after their strokes occurred.
Is it the higher dosages of physical therapy/task-practice? Is it the combination of robotics and related augments alongside therapy/task-practice (therapy/task-practice aimed primarily at ramping up the dosage of repetitions on tasks)? For sure, as the RATULS Trial has emphasised, we need adequately powered dose-finding studies of promising interventions, tailored to targeted subgroups which also take into account potential cost-effectiveness to better understand the parameters involved.
Studies like the below hope to provide crucial data: please look!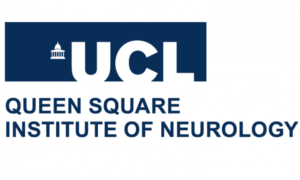 STROKE SURVIVORS INVITED TO COME TO THE INSTITUTE OF NEUROLOGY
An invitation to volunteer for: MOvement Control After Stroke (MOCAS)
The purpose of the MOCAS study is to examine and understand the mechanisms that underlie these improvements using a purpose-built robotic arm device to study movement kinematics. This knowledge is crucial to progress in the field and for the ongoing optimisation and development of stroke rehabilitation programmes. Understanding how these changes occur is basically key to developing and optimising rehabilitation for survivors.
Taking part in the MOCAS study:
Background:
50 patients admitted to the QSUL programme have already been tested and the researcher, Dr Angelo Dawson, is now following them for 6 months post discharge.
Where you're invited to participate: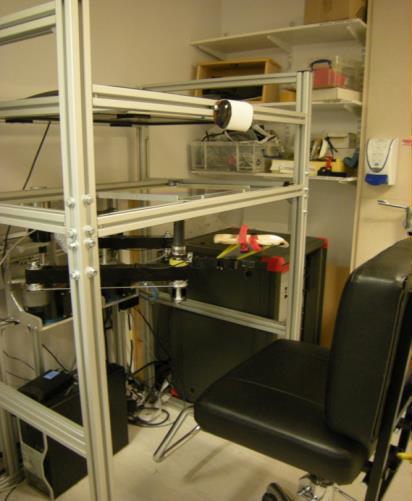 He also needs to recruit a control group of stroke survivors who have been left with some degree of arm weakness but who are not going through the QSUL programme… and who would like to come into the motor control lab at Queen Square for two testing sessions with him. These would be approximately 3 weeks apart and you would be performing the same robotic arm reaching tasks and simple clinical tests of arm movement and strength as the patients who have gone through the full programme.
It is the view of ARNI that being part of a clinical research study can ALWAYS push/point you towards new directions that you may not have ever thought about. You MUST check this opportunity to attend this world-class facility out!
Download here a brief MOCAS Study summary sheet, the study advertisement and the full information sheet for stroke survivors.
Once at Queen Square, Dr Dawson will:
Explain the MOCAS Study to you in detail and answer any questions you have
Accurately measure and assess your ability to move and control your weak arm using a special robotic arm. The robotic arm supports the weight of your arm and allows you to make frictionless movements as you perform a simple reaching task
Measure the size, muscle strength and range of motion of your arms
Quickly assess your levels of tiredness and energy during the session
The first testing session will last no longer than 60 min in total; the second testing session will last approx. 45 minutes. Sessions will be arranged at a time that is most convenient for you.
The information that will be gain from your participation in this research project will increase knowledge of how people continue to recover from a stroke in later months and years and guide the future expansion and development of rehabilitation services for stroke survivors.
Please contact Dr Angelo (Ang) Dawson to take part and for further information:
(UCL/UCLH Project R&D Ref: 17/0209; IRAS ID: 222832; REC Ref: 17/LO/1466)
Professor Nick S Ward, MBBS, BSc, MD, FRCP is Professor of Clinical Neurology and Neurorehabilitation at UCL Queen Square Institute of Neurology, and Honorary Consultant Neurologist at the National Hospital for Neurology and Neurosurgery. His clinical and research interest is in stroke and neurorehabilitation and in particular the assessment and treatment of upper limb dysfunction. He uses structural and functional brain imaging techniques to investigate mechanisms of impairment and recovery after stroke.
Kate Kelly, MSc, BSc (Hons), BAOT is a Consultant Occupational Therapist at The National Hospital for Neurology and Neurology and is clinical lead for hyper-acute stroke, acute brain injury and neurorehabilitation OT services. She specialises in stroke rehabilitation and complex inpatient neurorehabilitation with a special interest in upper limb and vocational rehabilitation.
Fran Brander, MSc, Grad Dip Phys, MCSP is a Consultant Physiotherapist at The National Hospital for Neurology and Neurosurgery. She trained at Guy's Hospital School of Physiotherapy. She obtained her MSc in Advanced Neurophysiotherapy at UCL. She specialises in complex inpatient and stroke rehabilitation and has a special interest in upper limb rehabilitation.